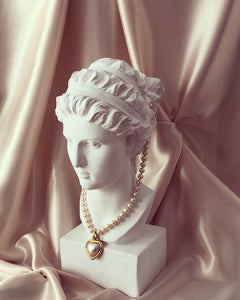 "Jackie" pearl necklace with heart pendant 1980`s.
Measurements: Length 46 cm.
Condition: Good Condition. There is some slight peeling, but believe me worn no one will notice it's perfect imperfection.  
Note: For more details and pictures please do not hesitate to contact me via email. I will help you with pleasure.